Raleigh Durham Airport (RDU)
Use this website to quickly find the most important information about the main airport in the cities and surroundings of Raleigh, Durham and The Triangle, called Raleigh–Durham International Airport: Departures, Arrivals, Parking, Car Rentals, Hotels near the airport and other information about Raleigh Durham Airport. Plan your travel to RDU Airport with the information provided in this site.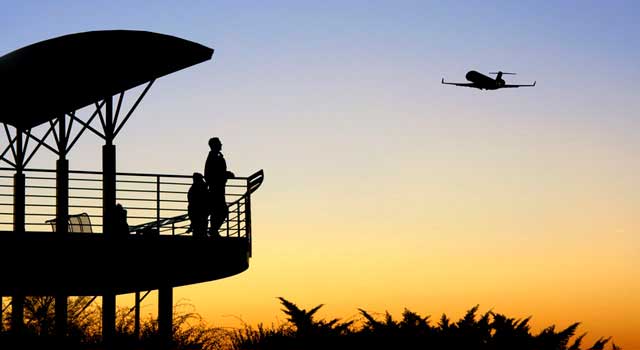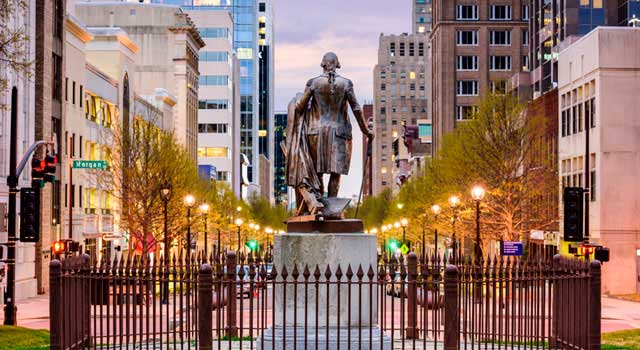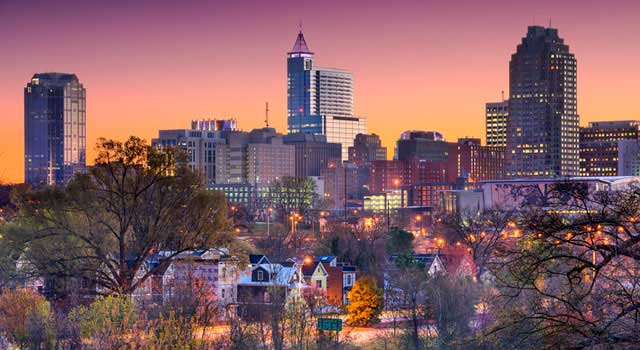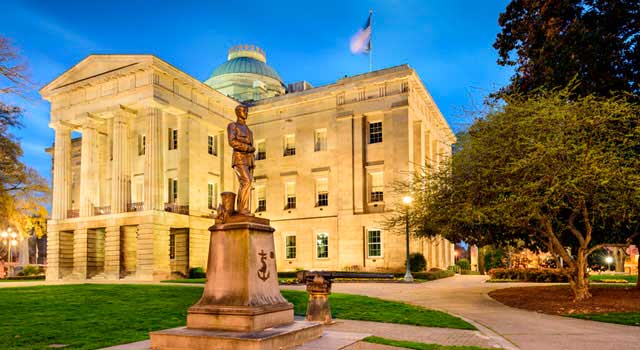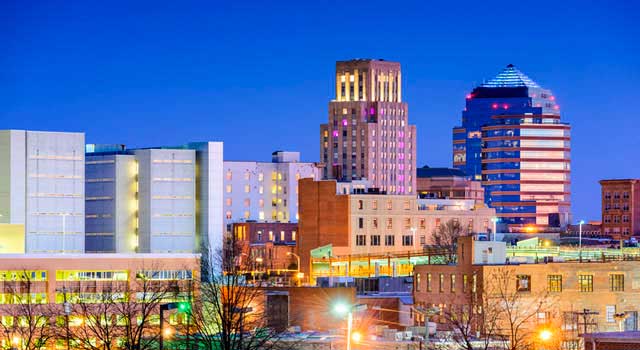 Raleigh Durham Airport, known officially as Raleigh–Durham International Airport (IATA: RDU, ICAO: KRDU, FAA LID: RDU) is located 4.5 miles (7 km) northeast of Morrisville town, in Wake County, North Carolina.
The airport serves the cities of Raleigh, Durham and the Surrounding Research Triangle, a region in the Piedmont of North Carolina. RDU Airport is a focus city for Delta and Frontier. The airport counts with tras-atlantic nonstop flights to London and Paris.
The top 5 destinations from Raleigh Durham Airport are US cities/airports, being Atlanta, Charlotte, Newark, Boston and Chicago.
In 2017 the RDU Airport handled 11,653,086 passengers, a figure that has remained fairly stable over the last 5 years. The airport connects with the international cities of: Toronto, Cancun, Paris and London.
Raleigh–Durham Airport has two terminals, Terminal 1 and 2, with no airside connection and three Concourses between both terminals: A, C and D. Concourse B doesn't exist. See below further information about the terminals at RDU Airport:
Terminal 1
It's been renovated and it has 9 gates. It is only served by Southwest Airlines and is just a domestic terminal.

- Concourse A: Gates A1-A9.
Terminal 2
It's been optimized for the exchange of passengers between connecting flights.
See the concourse distribution:
- Concourse C: Gates C1-C25. The international gates are C23-C25.
- Concourse D: Gates D1-D20.
Raleigh Durham Airport provides shops, restaurants and with known brands to take a bite to eat or to buy a last minute gift. RDU airport also provides services and amenities for all passengers. In Terminal 1 there's 24-Hour Flower and Superior Shine of shining shoes, bags and more. The Terminal 2 provides to all passengers 24-Hour Flower, Airline Clubs, Superior Shine and XpresSpa.
Contact Information
Address: 2400 John Brantley Blvd, Morrisville, NC 27560, USA
Telephone: +1 919-840-2123
Lost and found: Telephone: +1 919 840-7553
Emergencies - Police: Telephone: (919) 840-2111
The ground transportation from RDU Airport is provided outside baggage claim at Terminal 1 and on the lower level at Terminal 2.
See more information below:
- Public transit: Bus Route 100. Operated by Go Triangle, connects Raleigh-Durham Airport with some bus routes that runs through the region and beyond.
- Rail: Amtrak provides service to Raleigh; GoTriangle offers service to Durham, Raleigh, Chapel Hill, RTP; and Greyhound goes to Durham and Raleigh.

- Taxicab: Get within 25 minutes to downtown Raleigh. Taxi service is provided by RDU Taxi Inc. To do a reservation: +1 (919) 840-7277.
- Car Rental: Many companies operate in Raleigh Durham Airport, check here for online booking. They offer courtesy shuttles to their offices. For a car service for people with special needs, please, make a request.
Inter-Terminal Transportation
The terminals are not connected.
Passengers moving between the terminals may ride a shuttle bus or take the moving walkway through the covered parking decks between the terminals.
See below the shuttle bus options:
- The Orange Bus: From Terminal 2 to Terminal 1.
- The Purple Bus: From Terminal 1 to Terminal 2.